My Support; November, 2010
Dear Martha,

Greetings all!

We have some exciting events going on this month with our 2-day holiday shopping boutique, a raffle featuring sapphire/diamond earrings, and a Holiday Luncheon.
If you can help by shopping, dining or purchasing a chance ticket, IBPF would be most appreciative.
90% of our funds raised are from private donations (vs govt or other grants).

Sincerely,
Muffy Walker

P.S. Please contact me at anytime: muffwalk@aol.com

If you are in a crisis,
please call:
1-800-SUICIDE (784-2433)
or
1-800-273-TALK (8255)

Support Groups

The Executive Board has decided to discontinue running support groups under the IBPF name. Some of the groups will continue to run independently; Poway & Rancho Santa Fe, as well as other groups run by other organizations. If you are looking for a group, please visit our web site for a listing.

Mood swing and mood stabilizer: how specific are these terms
Bipolar Disorders, 11/16/2010
Safer DJ - In the DSM-IIIR in 1987, the category title for depressive and bipolar disorders was changed from affective disorders to mood disorders. Within a short period of time thereafter, mood swing and mood stabilizer became very commonly used terms in psychiatry with bipolar implications. More data-based research on mood variations is needed to authoritatively remedy this situation.

Development of the QoL.BD: a disorder-specific scale to assess quality of life in bipolar disorder
Bipolar Disorders, 11/16/2010
Michalak EE et al. - Quality of life scales can provide important information additional to that provided by traditional assessments of outcome in bipolar disorder (BD). These intensive, mixed-method development of the quality of life (QoL).BD has produced a useful additional measure of well-being for this complex and often disabling condition.

Binge Drinkers May Risk Mood Disorders as Adults
By RICK NAUERT PHD Senior News Editor
A new study on rats suggests binge-drinking teenagers may be putting themselves at higher risk in adulthood for common mental disorders such as anxiety and depression.Loyola University (Chicago) Health System researchers found that exposing adolescent rats to binge amounts of alcohol permanently altered the system that produces hormones in response to stress. http://psychcentral.com/news/2010/11/16/binge-drinkers-may-risk-mood-disorders-as-adults/20948.html

First-Line Use Of Abilify Has More Than Doubled Over The Past Year For The
Treatment Of Newly-Diagnosed Patients In Bipolar Disorder
http://mnt.to/a/3MJN
Decision Resources, one of the world's leading research and advisory firms for
pharmaceutical and healthcare issues, finds that first-line use of Bristol
Myers-Squibb/Otsuka's Abilify has increased over the past year in
newly-diagnosed patients from 4.

Bogus Doctor In Emergency Room For Three Weeks
http://mnt.to/a/3Nbd
Daniel Stewart, 24, who suffers from bipolar disorder, impersonated a doctor and
followed medical personnel around in an emergency room of Cape Fear Valley
Medical Center; he even became involved with patients.

Increased risk of gout among patients with bipolar disorder: A nationwide population-based study
Psychiatry Research, 11/24/2010 Clinical Article
Chung KH et al. - This study aims to explore the association between bipolar disorder and the risk of gout using a nationwide population-based dataset. The authors conclude that patients with bipolar disorder had increased risk of developing gout even after adjusting for possible confounding factors.

Double-blind randomized trial of risperidone versus divalproex in pediatric bipolar disorder
Bipolar Disorders, 11/19/2010 Clinical Article
Pavuluri MN et al. - The objective of this study was to determine the relative effects of risperidone and divalproex in pediatric mania. Results suggest that risperidone was associated with more rapid improvement and greater reduction in manic symptoms compared to divalproex. Although the results suggest that both drugs are safe, risperidone's lower attrition rate and lower rate of adverse events may suggest better toleration. Clinical trials with larger samples are required to confirm these preliminary findings.

The Impact of Serious Mental Illness on Health and Healthcare
Mark J. Viron, M.D., and Theodore A. Stern, M.D.
© 2010 The Academy of Psychosomatic Medicine
BACKGROUND: Patients with serious mental illness (SMI; e.g., psychotic disorders and major mood disorders) die earlier, have more medical illnesses, and receive worse medical care than those in the general population. OBJECTIVE: The aims of this article are to review the data on medical morbidity and mortality in those with SMI, to highlight the factors that lead to such disparities, and to discuss potential solutions to the problem. METHOD: The authors reviewed the literature on medical morbidity and mortality in those with SMI. RESULTS: Adults with SMI in the United States die 25 years earlier than those in the general population; cardiovascular disease is responsible for the majority of this excess mortality, accounting for roughly 50%-60% of the deaths due to medical illness. Patient, provider, and system-level factors interact to contribute to poor health outcomes in people with SMI. CONCLUSION: Patients with SMI are losing many years of life to preventable and treatable medical illnesses. Solutions to the problem will require attention to patient, provider, and system-level factors.

Cytokine levels in euthymic bipolar patients
Journal of Affective Disorders, 10/18/2010
Guloksuz S et al. - The present study aimed to determine whether there are enduring differences in cytokine levels-unrelated to the effects of medication-between euthymic bipolar patients and healthy controls. Cytokine production in MF euthymic bipolar patients was similar to that in healthy controls.This study shows that the pro-inflammatory state resolves in euthymia and that lithium had an influence on the cytokine profile, which could create a confounding factor while investigating disease- related immunopathology of bipolar disorder.

Asenapine for long-term treatment of bipolar disorder: A double-blind 40-week extension study
Journal of Affective Disorders, 10/07/2010 Clinical Article
McIntyrea RS et al. - The authors report the results of long-term treatment with asenapine in patients with bipolar I disorder. In this 52-week extension in patients with bipolar mania, asenapine was well tolerated and long-term maintenance of efficacy was supported.

Hyperthymic temperament reduces suicide ideation in bipolar patients
By Mark Cowen

J Affect Disord 2010; Advance online publication
MedWire News: A hyperthymic temperament is associated with a reduced risk for suicide ideation in patients with bipolar disorder (BD), report researchers.Individuals with a hyperthymic temperament are usually described as strong willed, self-assured, expansive, energetic, productive, and cheerful, and often exhibit other "positive" personality traits.

Writing in the Journal of Affective Disorders, G Vázquez (University of Palermo, Buenos Aires, Argentina) and team explain: "Despite of our increasing knowledge concerning the psychological, social, biochemical and even genetic factors associated with suicidal behaviour, we still know little about the manifestations of approaching suicide and its personality and temperamental precursors, which makes effective suicide prevention still a faraway target."They add: "Since the majority of suicides are committed by affective disorder patients, it would be extremely important to understand the emergence of suicidal behaviour in this population."To investigate whether hyperthymic temperament is associated with suicidal ideation among patients with affective disorder, the team studied 97 patients with unipolar depression and 286 with BD.Of the patients with BD, 115 (28.0%) had the BDI subtype, 94 (22.9%) had BDII, 22 (5.4%) had BD not otherwise specified (NOS), 20 (4.9%) had BD NOSIII (switch by antidepressants), and 35 (8.5%) had BD NOSIV (hyperthymic temperament).

Suicidal ideation among the patients was assessed using responses to item 9 of the Beck Depression Inventory (BDI).The researchers found no statistically significant difference in the prevalence of suicidal ideation between bipolar and unipolar patients, at 4.5% versus 9.1%.However, patients with the BD NOSIV subtype were less likely to report suicidal ideation that other patients, with a mean BDI item 9 score of 0.28 versus 0.43 in BDI and BDII patients, 0.57 in those with BD NOS, 0.44 in those with BDIII, and 0.51 among unipolar patients.However, among patients with BD, the reduced risk for suicide ideation in patients with the BD NOSIV subtype only reached statistical significance versus those with BD NOS.

Vázquez and team conclude: "The results of our study indicate that bipolar subjects with a hyperthymic temperament, as encompassed by the bipolar prototype IV, show less suicidal ideation compared to bipolar NOS subjects with no hyperthymic traits, while there was no other significant difference concerning suicidal ideation between different types of affective disorders."They add: "Our results concerning an important association between hyperthymia and suicidal ideation are especially important, because suicidal ideation precedes suicidal acts, so it gives a possibility to interfere before concrete suicidal attempts are manifested."MedWire (www.medwire-news.md) is an independent clinical news service provided by Current Medicine Group, a trading division of Springer Healthcare Limited. © Springer Healthcare Ltd; 2010

Positive bipolar screening rates high in French GP patients
By Mark Cowen

J Affect Disord 2010; Advance online publication
MedWire News: Study results show that over 8% of patients visiting general practitioners (GPs) in France for any reason test positive for bipolar disorder, reflecting similar results to those obtained from a US study.

"Recently, an unexpected 3-fold higher screen positive rate for bipolar disorder was found among low-income American patients who were seeking primary care at an urban general medicine clinic as compared with the general population of the USA," explain Ricardo Garay (Université Paris-Sud and Hôpital Marie Lannelongue, Le Plessis-Robinson, France) and team.

To investigate the prevalence of bipolar disorder among patients attending GP clinics in France, the researchers studied 10,265 patients, aged 15 years and older (mean age 47.2 years), who visited 95 randomly selected GP offices in France for any reason during a 1-week period.The French version of the Mood Disorder Questionnaire (MDQ) was made available to all patients, and 9220 completed the questionnaire.A positive MDQ screen for bipolar disorder involves the presence of at least seven out of 13 specific behaviors, as well as answering "yes" to the question of whether these symptoms clustered in the same time period (question ii), and indicating that the symptoms caused "moderate" or "serious" problems (question iii).

The researchers found that, overall, 8.3% (n=764) of patients screened positive for bipolar disorder.

Patients who screened positive for bipolar disorder were significantly younger (41.6 vs 46.6 years), were more likely to be divorced or separated (19.2% vs 8.6%), and were more likely to be unemployed (15.2% vs 6.4%) than those who screened negative for the mood condition.There were no significant differences in gender distribution between patients who screened positive and those who screened negative for bipolar disorder, with males making up 42.1% and 40.5% of the groups, respectively."In conclusion, 8.3% of 9220 patients consulting GPs in France received a positive screen for bipolar disease, as detected by the questionnaire MDQ," Garay and team write in the Journal of Affective Disorders."This is a similar and unexpected high value as that reported for low-income American patients (9.8%)."They add: "Other, non-socioeconomic factors, such as comorbibities with common diseases, should explain the high screen positive rate of bipolar disorder in primary care patients in France."
Thank you to all who supported us for our Evening of Change
with Glenn Close.
We couldn't have done it without the support of our underwriters, attendees, committee members & volunteers.
A Special Thank you to:

EARRING RAFFLE
Tickets reduced!
$100 per chance
Only 200 sold
Sapphire & Diamond Earrings donated by Martin Katz.
Total carat weight: 6.17
Valued at $12,500
Winner announced December 8, 2010
Winner need not be present to win.
To purchase a chance, contact Muffy: mwalker.ibpf@gmail.com
Help IBPF raise money so we can continue to offer all our services.
A Seasonal Celebration of the Holiday Spirit
Experience a joyous new tradition with an array of festive events at The (very merry!) Grand Del Mar. In the spirit of giving, Joy to the World event proceeds benefit Alzheimer's Association, International Bipolar Foundation, Scripps Whittier Diabetes Institute and San Diego Hospice.

Joy to the World Luncheon
Tuesday, December 7 | 11:30 am - 1:30 pm Celebrate the season with an elegant luncheon in The Grand Del Mar's stunning Capella. Enjoy seasonal fare, delightful treats and more. $75 per person, inclusive of tax and gratuity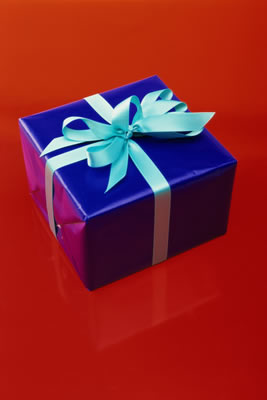 Joy to the World Shopping Boutique
Monday, November 29 | 10:00 am - 7:00 pm
Tuesday, November 30 | 10:00 am - 5:00 pm You'll find just the thing for everyone on your list at this one-stop holiday shopping extravaganza, just after Thanksgiving.The Grand Del Mar's Elizabeth Ballroom will be hustling and bustling with more than 50 select local boutiques and retailers. Entrance is complimentary. Cash, check and credit cards accepted.

Information & Luncheon Tickets: joy2theworldsandiego.org




IBPF Introduces our
BUDDY PROGRAM
If you are new to the diagnosis of bipolar disorder and need a helping hand, or if you are willing to lend a helping hand to a newly diagnosed person or family, then the Buddy Program is for you. This program matches new members with more experienced members/families. For the first three months, the volunteer will help the newly diagnosed adapt to all of the changes.
Your buddy will help you with local resources, emotional concerns and just listening to what you need.
Be a Buddy
To sign up to be a Buddy Volunteer or to have a Buddy contact you, please contact Ashley Reitzin; ashkus@mac.com
Buddy Volunteers will be asked to fill out a brief questionnaire so that we can best match you. Thank you!

Andy Behrman, Author of "Electroboy: A Memoir of Mania" Speaks about Coping with Mental Illness and Suicide Prevention on College Campuses

LOS ANGELES, November 15, 2010 - - Andy Behrman is a captivating figure who has parlayed his experiences - - artfully illustrated in "Electroboy"- - into empowering motivational appearances that have given hope and help to millions world-wide living with the diagnosis of mental illness.
The following description of "Electroboy" will explain why Behrman's story has impacted so many young audiences since the book was published:
He slept only three hours a night. Sometimes he didn't go to bed for days. He was a public relations agent, an art dealer, a hustler and a forger who made millions. He would fly from Zurich to the Bahamas then back again to balance out the hot and the cold. He learned new languages in a week. He spent his money won wild shopping sprees all around the globe, buying up clothing, paintings and extravagant gifts for friends. He gave complete strangers spontaneous gifts of thousands of dollars from the cash he kept in his freezer. He was moving at breakneck speeed - - fueling his behavior with drugs and alcohol. After seeing more than ten doctors, he was finally diagnosed with bipolar disorder. Then he was arrested for art forgery and was convicted of fraud. He was sent off to prison. When he was released, he returned home, forced to live in his apartment under house arrest. After two unsuccessful years of experimenting with all different combinations of medication to stabilize his wild mood swings, he opted for intensive bouts of electroshock therapy as a last resort. He was temporarily cured. No longer Superman, he was now Electroboy.
While living with mental illness is Behrman's area of expertise, he is a pre-eminent spokesman when it comes to dealing with learning to cope with mental illnesses of all kinds and their impact on families and loved ones. With the use of colorful storytelling and a wicked sense of humor, Behrman expounds upon his years as a mental health advocate and patient to give audiences the tools they need to deal with their diagnoses. In addition, his first hand experience with suicide is critical in speaking directly to high-risk audiences and to those who have contemplated taking their lives.
The takeaway from Behrman's uplifting appearances is that one can manage to live with mental illness and live a successful and meaningful life. He's a man who has drawn upon his own inner strength to turn darkness into light and he stands as a living symbol of hope to those enduring debilitating mental illness and contemplating suicide.
FINAL DAYS:
Help the Child & Adolescent Bipolar Foundation Win a $250,000 Grant
The Child & Adolescent Bipolar Foundation (CABF) is competing for a $250,000 grant from The Pepsi Refresh Project during the month of November. The winners will be decided by popular vote. CABF needs your votes every day this month!
There are over 5 million U.S. youth who live with depression or bipolar disorder. Unfortunately, only a very small percentage receive treatment. CABF will use the grant from Pepsi to raise public awareness and help more youth who suffer from depression or bipolar disorder.
Less than a minute of your day can have amazing long-term benefits for children and teens. Learn more by going to www.bpkids.org/pepsi and a chance to win 1 of 3 iPads (if they win!).
Click through to vote now http://www.bpkids.org/pepsi
Or vote through one of the links below...
Vote on the Pepsi Site
Vote on Facebook
Text 104174 to PEPSI (73774) (Normal text rates apply).



Physical Education is Required
Did you know that if your child has a disability and an IEP, IDEA requires the school to provide physical education as part of your child's special education program?

Often parents write us saying they feel their child is left out of PE or recess. Problems also occur when teachers don't know how to include a child with disabilities in physical education.

Because PE is a required component of special education, your child's physical education teacher should be included as a member of the IEP team. http://www.wrightslaw.com/nltr/10/nl.1116.htm

PAPER TRAIL
The success of your child's education may depend on how well you document what happens during the IEP process."If it is not written down, it was never said. If it was never said, it did not happen." If you have spent much time on Wrightslaw, you've heard Pete say this many times.

IDEA 2004 specifically allows you to submit your concerns to the IEP Team. So document, document, document - document everything! http://www.wrightslaw.com/nltr/10/nl.1123.htm


What Not to Say to a Depressed Person
By THERESE J. BORCHARD

I'm always on the lookout for articles that touch on ways to communicate to a friend or family member who is depressed because, well, it's a delicate issue and one that deserves some education. I found this quiz on Everyday Health on what you should and should not say to a loved one struggling with depression.

1. Snap out of it!

Your loved one hasn't left the house in what seems like days. Should you tell him to pull himself up by his bootstraps and just snap out of it?

Don't say it.

You may be tempted to tell someone who's depressed to stop moping around and just shake it off. But depression is not something patients can turn on and off, and they're not able to respond to such pleas. Instead, tell your loved one that you're available to help them in any way you can.

2. What do you have to be depressed about?

In a world full of wars, hunger, poverty, abuse, and other ills, you may feel impatient when someone you love feels depressed. So do you remind him how lucky he is?

Don't say it.

You can't argue someone out of feeling depressed, but you can help by acknowledging that you're aware of his pain. Try saying something like "I'm sorry that you're feeling so bad."

3. Why don't you go for a nice walk?

Exercise is a known way to lift your mood. Is it a good idea to suggest that your loved one with depression go out and enjoy some fresh air and activity?

Say it - but with a caveat.

By definition, depression keeps you from wanting to engage in everyday activities. But you can show your support by offering to take a walk, go to a movie, or do some other activity with your loved one. How about: "I know you don't feel like going out, but let's go together."

4. It's all in your head.

Some people believe that depression is an imaginary disease and that it's possible to think yourself into feeling depressed and down. Should you tell your loved one that depression is just a state of mind - and if she really wanted to, she could lift her mood with positive thoughts?

Don't say it.

Suggesting that depression is imagined is neither constructive nor accurate. Although depression can't be "seen" from the outside, it is a real medical condition and can't be thought or wished away. Try saying instead: "I know that you have a real illness that's causing you to feel this way."

5. Seeing a therapist is probably a good idea.

You think your loved one could benefit from talking to a mental health professional. Should you say so?

Say it.

Reinforcing the benefits of treatment is important. Encourage the idea of getting professional help if that step hasn't yet been taken. This is especially important if your loved one has withdrawn so much that she is not saying anything. Try telling her, "You will get better with the right help." Suggest alternatives if you don't see any improvement from the initial treatment in about six to eight weeks.



SLEEP:
Going to bed and waking up at the same time every day, even on weekends, is pretty much the first thing experts recommend to promote a good night's rest. The time change is all but guaranteed to mess with your sleep schedule-and disturbed sleep can trigger a mood shift.
The importance of good sleep can't be overemphasized for people with bipolar disorder. As bp Magazine columnist Stephen Propst writes in "Something to sleep on" (Spring 2007), "Getting solid, deep sleep positively impacts the brain's capacity to control emotions, handle decision-making processes and govern social interactions. ... The better you manage your sleep, the more able you are to learn to manage your mood."
As Propst notes, getting daily exercise and cutting out caffeine, nicotine or alcohol set the stage for sleeping well. Here are some other strategies:
· Get out for an hour of morning daylight to keep your "body clock" on track.
· Establish relaxing bedtime rituals, such as taking a warm bath or reading affirmations.
· Save the bedroom "for only two activities-sleep and ... you know what!"
· Research how medications may affect your sleep, and keep your doctor informed of any changes or problems.

ATTITUDES
Attitude alert
Oct. 29, 2010-A political flap in Newfoundland and Labrador shows how pervasive negative attitudes toward bipolar disorder still are. As the Toronto Sun reports, a supposedly humorous e-mail sent to Premier Danny Williams' staff linked the politician's public outbursts to bipolar or "the later stages of syphilis" and asked, "Is the premier being treated, or has the premier ever been treated, for a mental illness, or any illness that might influence his behaviour in the handling of this office?"
Craig Westcott, communications director of the provincial Liberals, sent the e-mail to his counterpart at the rival Progressive Conservative Party, who released it to the media. Westcott originally dismissed the premier's staff as a "humourless bunch," but later apologized to people with mental-health issues. "I deeply regret that the contents of the e-mail has added further stigma to an issue that needs more public support and understanding," he said in a prepared statement.

Xcite Steps Nanny Program

Special Needs Nanny Service San Diego:
XciteSteps is excited to announce a specialized nanny service for children who experience a cognitive or developmental disability and/or have behavioral or social challenges. Finding a great nanny is not easy and it is especially difficult when a child or teen experiences a disability. It takes a nanny who understands the challenges the child is facing, has experience in being creative and patient in finding adaptive ways to support the child, is loving and nurturing and knows when to be flexible but also understands when to be stern and set boundaries.

XciteSteps has established itself as one of the top San Diego organizations providing a variety of specialized social, behavioral, recreational and academic services to families with children experiencing special needs. Now, based on parents needs, built on the same concepts of our successful mentoring approach, and using the same quality mentors that has made XciteSteps a leader in the field, we are excited to offer this Nanny Service. Included in this program is our "Positive Futures Planning" meeting. In this meeting we establish an opportunity for the family and the Xcite Steps team to come together and create a customized approach, shared goals, and action steps in supporting your child's future.

The key to our success has always been our great team of mentors and nanny's. XciteSteps has gained the reputation of attracting top quality college aged students working on their special education or psychology degrees. These nanny's aren't only great at engaging and motivating children or teens because of their youthful energy, but they have the experience, understanding and ability to build upon a child's strengths and support them through their weaknesses. We understand that each child has unique challenges and these challenges should be met by a mentor who's skill set, teaching style and personality match those of the student. XciteSteps sets itself apart because of our personalized approach of getting to know the child and appointing the mentor who represents the best possible match.

Contact Pamela Machala at 858 703 7305 or pmachala@excitesteps.com. visit: www.excitesteps.com

WINTER CAMP
Xcite Steps is very excited to introduce and share our Winter Camp
with you. This Winter we are offering five full days of fun
activities when everyone is on Winter break from school. XciteSteps
Winter Camp provides opportunities for children and teens who
experience disabilities to make friends in a natural but coached
environment. We use fun community events to facilitate interaction
between the kids and teens and our small group environment and 3 to 1
ratio allows for the much needed personalized attention and individual
social coaching. Please see the attached flyer for the events and
details.

Dates: December 27th thru December 31st

Time: 12:30pm-3:30pm each day

For more detailed information regarding a specific age group and/or
any questions please contact Pam Machala at (858)703-7305 or
pmachala@excitesteps.com.



Ask Dr Dave
Welcome to Dr. Dave's Bipolar Blog. The UCLA CHAMP clinic offers this service to the community as a way of providing answers to questions that can often take hours to research. I will try to answer your question as quickly as I can! If I don't know the answer, I will consult with someone who does. Please be patient: I may not be able to respond to your question right away.
http://www.semel.ucla.edu/champ/form/10/jul/26/dr-daves-bipolar-blog

Integrated Mood Disorders Clinic Conference
Integrated Mood Disorders Study Center Fall Conference
"Depression: Moving Toward Personalized Medicine"
A Conference co-sponsored by the UCLA Semel Institute and the Deutsch, Knapp, and Kayne Foundations
Friday, December 3rd 9:30am- 4:15pm
Tamkin Auditorium, Level B, Ronald Reagan UCLA Medical Center
9:30-9:40 Introduction and Welcome. David J. Miklowitz, Ph.D. Director, Integrated Mood Disorders Study Center (Dr. Miklowitz is on the Scientific Advisory Board for IBPF)
9:40-10:25 Keynote: Creativity and Mood Disorders. Peter Whybrow, M.D. Director, UCLA Semel Institute
10:25- 12:30 New Developments in Depression Research at UCLA
10:25-10:40 Biomarkers of Antidepressant Treatment in Adolescents with Major Depression. Ian Cook, M.D. Andrew Leuchter, M.D., James McCracken, M.D., and Joan Asarnow, Ph.D.
10:40-10:55 Development of a Treatment Augmentation Tool for Youth Depression and Suicide Prevention. Joan Asarnow, Ph.D. and Michael Irwin, M.D.
10:55-11:10 An fMRI Study of Inflammatory Response -Associated Depressed Mood and Social Pain: The Role of Sex Differences. Naomi Eisenberger, Ph.D. and Michael Irwin, M.D.
11:10- 11:40. Poster Session with Advanced Education Fellows. Marissa Caudill, M.D., Scott Fears, M.D., and Patricia Walshaw, Ph.D.
11:40-11:55 Early Changes in Gene Expression as a Predictor of Antidepressant Treatment Response. Andrew Leuchter, M.D., Ian Cook, M.D., and James McCracken, M.D.
11:55-12:10 Identifying Vulnerability Markers for the Development of Bipolar Disorder. Nelson Freimer, M.D. and Lori Altshuler, M.D.
12:10-12:30 Depression and Aging. Katherine Narr, Ph.D. and Randall Espinoza, M.D.
12:30-1:30 Lunch (on your own)
1:30-2:30 Depression in the Community - Ken Wells, M.D., Felica Jones, Elizabeth Dixon, R.N., Ph.D., Bowen Chung, M.D., M.S.H.S., & Abdul-Jabbar Salaam Jami. What are some of the clinical research and community issues in addressing depression in underserved communities in Los Angeles? Experiences in implementing a partnered initiative to address depression in the community will be discussed by community and academic investigators and staff. Preliminary data will also be presented.
2:30-4:15 Audience Participation Workshops
2:30-3:30 Women and Mood Disorders: Lori Altshuler, M.D., Victoria Hendrick, M.D., & Vivien Burt, M.D. (presentations followed by Q&A)
3:30-4:15 Treatments for Bipolar Depression: What's new?- David Miklowitz, Ph.D (Followed up by Q&A)
Registration is free but please sign up in the box below.
Conference attendees should park in Lot 8. Attendees arriving between 8:30 am and 10:30 am can proceed directly to the top level (Level 4) of Lot 8. There will be attendants available at that point to sell daily permits (at a cost of $10). Attendees arriving before 8:30am or after 10:30am should proceed to the main parking kiosk on Westwood Boulevard, just north of the hospital.
Directions to Parking Lot 8 at UCLA
Heading north or south on the 405 Freeway, take exit for Wilshire Boulevard - East. Proceed east on Wilshire and turn left (north) on Westwood Boulevard. Continue on Westwood and cross Le Conte Avenue to enter the UCLA campus. Keep going north on Westwood Plaza and cross Charles E. Young Drive South. Turn left at the next light to enter Parking Structure 8. Proceed to Level 4 and purchase a parking permit from the attendant. Once parked, exit the parking structure and walk south on Westwood Plaza to Ronald Reagan UCLA Medical Center. Go to Tamkin Auditorium on Level B for the Mood Disorders Conference.
Parking information, public transport and maps at www.semel.ucla.edu/maps
Event detail
3 Dec 2010 - 09:30 - 18:00
Auditorium, Level B, Ronald Reagan UCLA Medical Center
757 Westwood Plaza
Los Angeles, CA 90095
Phone: (310) 825-4321
Mental Health Ministries e-Spotlight - Winter 2010
THE HOLIDAYS ARE UPON US!
This holiday season is supposed to be a time of joy, parties and gatherings with friends and family. But the holidays can be a stressful time under the best of conditions. The commercialization of the holiday season bombards us with unrealistic expectations especially in this troubled economy. With one in four families living with a family member with a mental illness, dealing with relatives and friends who do not understand a persons illness can be difficult.
MENTAL ILLNESS: COPING WITH THE HOLIDAYS
The brochure, Mental Illness: Coping with the Holidays, provides helpful self care tips for persons living with a mental illness, tips for families and friends and tips for communities of faith. You can download this resource from the Mental Health Ministries website in English or Spanish.
WHAT IS SEASONAL AFFECTIVE DISORDER (SAD)?
As winter approaches and the days get shorter, many people suffer with a form of depression called seasonal affective disorder (SAD). Although SAD isn't totally understood, it is a real illness with real symptoms that vary in frequency and intensity.
During the darkest nights of the winter, many faith traditions celebrate religious holidays. With SAD, as with all chronic mental illnesses and normal holiday stress, our faith communities can be intentional about finding ways to encourage a healthy winter holiday season that focuses on our faith, our families and our friends.
A new bulletin insert/flyer, What is Seasonal Affective Disorder (SAD)?, is available on the Mental Health Ministries Home page. A bulletin insert is meant to be copied back to back and cut in half. And bulletin inserts can also be used as handouts.
BLUE CHRISTMAS
Not everyone is up and cheery for the Christmas holidays. Some people feel blue as in the blues at Christmas. Dealing with the death of a loved one, facing life after divorce or separation, coping with the loss of a job or of a home, living with cancer, struggling with chronic mental illness or other dis-ease make the holiday festivities a difficult and painful time for many persons in our congregations and in our communities.
Churches are increasingly attentive to the needs of people who are blue this Christmas. They are creating sacred space and hospitable settings to include those who face various kinds of losses, grief or depression. Such services are reflective, accepting the reality of where we are emotionally. They offer a message of hope and the assurance of God's presence with us in the midst of our darkness. These services are known as Blue Christmas or the Longest Night. There are numerous examples of these services on the internet. We have two sample services on the Home page. The first is a service I used last year and the second service was put together by Bonnie Kinschner with http://www.onemindmentalillnessministry.com/.
Blue Christmas Service Service 1
Blue Christmas Service Service 2
CLOSE TO HOME - NEW PAMPHLET, DEALING WITH BIPOLAR DEPRESSION
A new pamphlet, Dealing with Bipolar Depression, has been released as part of the Close to Home series offered by the Mennonite Publishing Network. This pamphlet offers guidance to sufferers, as well as to family members and friends in the church community. The Close to Home pamphlets are designed to help Christian caregivers support those dealing with difficult personal issues and to lead them on a path to wholeness. Information on this resource can be found at
http://store.mpn.net/productdetails.cfm?PC=1503 and information on the whole series is available at
http://www.faithandliferesources.org/supplies/closetohome/
RESOURCES FROM UCC CHURCH
A national gathering hosted by the United Church of Christ Mental Illness Network and the United Church of Christ Disabilities Ministries was held in September in St. Louis, MO. It was called, Widening the Welcome: Inclusion for All. It addressed the theological and practical aspects of a faith community's inclusion of all who are affected by mental illness/brain disorders and disabilities. DVD's and CD's of the keynote addresses and workshops are available for purchase at http://www.wideningthewelcome.com/. You can also order these resources from http://www.florianaudiovisual.com/ashop/uccdm.php?cat=117.
FINDING HOPE IN MENTAL ILLNESS FACEBOOK LINK
A new Facebook page on Finding Hope in Mental Illness is available for people who want to meet and talk to each other about these issues. It is intended for all those whose lives have been affected by mental illness. Whether it is yourself or someone you know, this page is intended to help its members through what can be a difficult situation.
This page was founded by Shadow Voices, related to a documentary telling the stories of people dealing with mental illness. Shadow Voices provides a history of treatments, information about various recovery groups, and has even made feature documentaries dealing with stigma, recovery and hope regarding mental illness. Through their website, you can even share your story, and read the inspiring stories of others.
http://www.facebook.com/pages/Harrisonburg-VA/Shaping-Families/257496465976?ref=ts#!/pages/Finding-Hope-in-Mental-Illness/152295354791182?ref=ts
ARTICLE - REVEALING THE SPIRITUAL WISDOM OF PEOPLE WITH MENTAL ILLNESS
Rev. Laura L. Mancuso, MS, CRC, is a psychiatric rehabilitation counselor, interfaith minister, and spiritual counselor based in Goleta, California. Her article, Revealing the Spiritual Wisdom of People with Mental Illnesses, was published in the online Journal of the Chaplaincy Institute for Arts and Interfaith Ministries in March & August 2010. To read her article, go to
http://www.scribd.com/doc/35989853/Revealing-the-Spiritual-Wisdom-of-People-With-Mental-Illnesses
MENTAL ILLNESS AND FAMILIES OF FAITH: HOW CONGREGATIONS CAN RESPOND
I have written a four session resource/study guide for clergy and communities of faith in response to the many questions and requests for information that I receive from persons who want to include spirituality as an important part of the treatment and recovery process.
Surveys show that sixty percent of Americans seeking help with mental health issues turn first to ministers, priests and rabbis. This is twice as many as those who went first to a psychiatrist, psychologist or family physician. Unfortunately, the response of clergy and congregations falls significantly short of what parishioners expect of their faith leaders. Individuals struggling with mental illness are significantly less likely to receive the same level of pastoral care as persons in the hospital with physical illnesses, persons who are dying or those who have long-term illnesses. Mental illness has been called the no casserole disease.
This resource is designed to be used with clergy, members of congregations, family members and anyone desiring to learn more about mental illness and how to respond with compassion and care. It can be used as a small group study or leaders can adapt it to use in an extended class or seminar. Faith leaders can use this guide to quickly find information on a specific topic when the need arrives.
The four sections included in this resource/study guide include:
Understanding Mental Illness
The Unique Role of Faith Communities
Creating Caring Congregations
Help for Faith Leaders
Click here to download this new resource in English.
Click here to download this resource in Spanish
May the light of this season fill your heart and shine in our world.
Rev. Susan Gregg-Schroeder
Coordinator of Mental Health Ministries
6707 Monte Verde Dr.
San Diego, CA 92119
http://www.mentalhealthministries.net/





DBSA & NAMI share their news:
NAMI

:
1st Annual NAMI San Diego Art Show

Art Show Theme: "Tell Me What's on Your Mind"
Wednesday December 1, 2010 5:00pm ~ 9:00pm
Cirello Gallery 3803 Ray Street San Diego CA 92104
$5.00 cover (NAMI San Diego suggested donation)
*artists that have featured artwork will get in for FREE*

All Ages Welcome to come enjoy free refreshments, listen to live music from Aja Encinas, and most importantly experience and PURCHASE original NAMI featured artist's artwork (10% of ALL Art Proceeds go to NAMI San Diego)
If you are interested in getting involved, submitting original artwork, or volunteering in any way please email Annie Dunlop, anniedunlop@namisd.org

Event is in partnership with Cirello Gallery, Impact Young Adults, and American Foundation for Suicide Prevention.

------------------------------------------------------
NAMI Basics Education Program
The fundamentals of caring for you, your family and your child with a mental illness

National Alliance on Mental Illness (NAMI San Diego) is offering a free program designed specifically for parents and caregivers of children and adolescents.

The 2 ½ hour classes run for six weeks.
JANUARY 6, 2011 to FEBRUARY 10, 2011
Thursday's 7:00pm-9:30pm
NAMI SAN DIEGO OFFICE-4480 30TH St. SD CA 92116
SIGN UP TODAY (619) 543-1434.
For more information on the class contact: Nancy Fuller, Nancyfuller@namisd.org,
619-398-9855
------------------------------------
Save A Life Walk - November 14th

Optum Health Access and Crisis Line presents the 2010 Save A Life 5k Walk to benefit the Yellow Ribbon Suicide Prevention Program and SOSL (Survivors of Suicide Loss) on Sunday, November 14th at Balboa Park (6th Ave. & Laurel St.).

Follow the link below for further information:
http://savealifewalk.kintera.org/faf/home/default.asp?ievent=346396



About the International Bipolar Foundation



International Bipolar Foundation is a not for profit organization based in San Diego whose mission is to eliminate Bipolar Disorder through the advancement of research; to provide and enhance care and support services for all affected; and to erase associated stigma through public education.


Visit us online for more information: www.internationalbipolarfoundation.org
We have a new Community Page on FaceBook.

Please join us on Facebook and "Like" us and help us spread the word.


A Word About Funding
Please note that International Bipolar Foundation does not represent any pharmaceutical company or give any speeches for a pharmaceutical company nor does our site receive advertising dollars from any company.

BP Support | PO Box 1009 | Rancho Santa Fe | CA | 92067